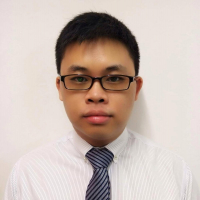 The contributions of our volunteers are invaluable to Cochrane First Aid. They are actively involved in the development, translation and dissemination of our blogshots and news. We are pleased to highlight their contributions to Cochrane and Cochrane First Aid.
Chun Hoong Wong was the very first to sign up and is one of our most active volunteers to this day. He started out by creating blogshots in English and immediately translating them to Malay. Recently, he has expanded his activities for Cochrane First Aid to include Chinese translations as well.
What do you do in everyday life?
I am a registered pharmacist working at a government health clinic as an outpatient pharmacist. I review doctors' prescriptions, intervene in pharmacotherapy issues, answer drug-related queries, dispense medications and counsel device usage. I stay up-to-date with the latest drug information and provide accurate pharmacotherapeutic information to both healthcare professionals and patients. 
During my leisure time, I read recently published clinical trials and attend various online webinars to improve my knowledge on the latest evidence-based medicine. Additionally, another way for me to acquire new information is through translating health information. 
How did you get started with translation work for Cochrane?
In 2017, Associate Professor Dr. Teguh Haryo Sasongko from Cochrane Malaysia was searching for volunteers to translate English podcasts to Malay and offered me my first translation opportunity. At first, I found it difficult to translate from English to Malay as I was unsure about certain medical terms in Malay. Another arduous part of podcasts is to record the translated script; it is taxing for beginners as it is vital to enunciate every word clearly and coherently. 
How did you get involved as a contributor with Cochrane First Aid?
In 2020, I expressed my interest to help Cochrane First Aid to produce knowledge translation products and translations. With the help of Associate Professor Dr. Tuan Hairulnizam Tuan Kamauzaman as an editor, I am able to create various blogshots in English and Malay relevant to the field of first aid.
Why do you think translation work is important?
I visited the Cochrane website and discovered that only about 6% of the world's population are native English speakers, while 75% of people don't speak English at all. I believe that health information should not be restricted to healthcare professionals, but needs to be accessible and comprehensible in languages that people understand. 
Have you done other translations for Cochrane or other organisations?
Thanks to Dr Teguh and my pharmacy and multilingual background, I was assigned to translate various Plain Language Summaries (PLS) of Cochrane Reviews. At the end of 2017, I had successfully translated more than 400 PLS and podcasts. 
In the same year, I joined the International Pharmaceutical Students' Federation Asia Pacific Regional Office (IPSF-APRO) Editorial Subcommittee 17/18 group. I was tasked to translate numerous health information documents, a massive achievement as a junior translator.
In 2018, I expanded my translation languages to both simplified and traditional Chinese. Thanks to Cochrane China and Cochrane Taiwan, I managed to translate PLS and abstracts (Simplified Chinese only) for diverse Cochrane Review topics. Furthermore, I began to translate blogshots and featured reviews for Cochrane Malaysia.
With all the translation efforts, I was awarded the Gold Translator certificate on a yearly basis from Cochrane Malaysia for completing more than 50 translations in a year, and Cochrane membership for my contribution to translation. Entering into my fourth year of translation, I became an editor for Malay in which I help to edit translated PLS. 
To date, I have translated over 700 PLS, podcasts, blogshots, and featured reviews in Malay and Chinese (Simplified and Traditional).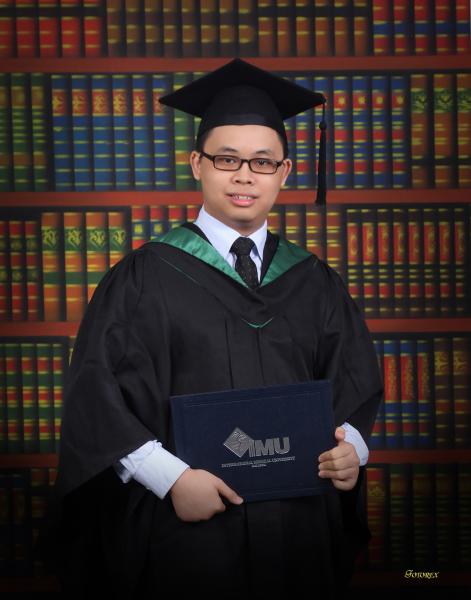 "Skills and knowledge that I gained in Cochrane are surely beneficial to me as I can communicate with many patients
from different cultural backgrounds using languages that they recognize."
How does this translation work help you in your main profession?
Although my journey in translation is short, I am delighted to engage myself in this field as I can learn up-to-date research evidence and disseminate to anyone interested in a language that they understand. Skills and knowledge that I gained in Cochrane are surely beneficial to me as I can communicate with many patients from different cultural backgrounds during medicine dispensing and counselling using languages that they recognize so they can utilize medications correctly and improve their adherence. In the future, I hope I can explore different possibilities in the field of healthcare to promote well-informed health decisions based on high-quality evidence. 
Acknowledgements
I would like to express my gratitude to Dr. Teguh to offer me this first translation opportunity and to provide me opportunities to translate Plain Language Summary (PLS) for Cochrane Reviews. I would like to thank the coordinators of Cochrane Malaysia (Nilambal Pavadaypillai), Cochrane China (Jing Li), Cochrane Taiwan (Pei-Chuan Tzeng) and Cochrane First Aid for the effort to accommodate my relentless demands upon request for translation tasks. Also, I acknowledge all editors who have helped me to countercheck and edit my work to ensure accurate translation work. Finally, I would like to express my appreciation to Cochrane for giving me this golden opportunity to hone my translation skills.