On Wednesday 7 October, Cochrane First Aid field coordinator Jorien Laermans presented a live webinar on "Consulting, Interpreting & Using First Aid Research Evidence" during Survival 2020 - The International Red Cross First Aid, Injury Prevention and Aquatics Education Virtual Conference.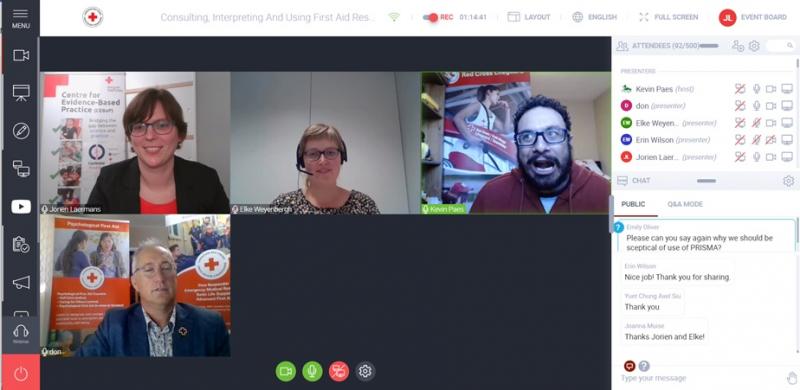 Some 125 first aid evidence fanatics from 5 continents attended the interactive webinar and were familiarized with different aspects of scientific research and Cochrane First Aid. 
Participant reactions included:
"Great explanation"

"That seems like a very interesting resource" (referring to our register listing all Cochrane systematic reviews relevant to first aid)

"Congratulations on being both really informative and fun!"
This webinar represents another step forward in lowering the bar towards the use of high-quality evidence on first aid and being a liaison between science and practice. 
A big thank you to all the attendees for their enthusiasm! 
The extended version of the webinar presentation slides, including links to additional interesting resources, can be found here.